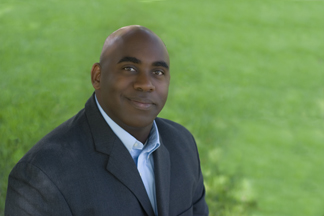 Let's talk more about lighting.
There are so many aspects to lighting when it comes to photography that it is difficult to discuss them all. So, there is no way I can cover the entire knowledge base necessary on light here.
However, what I can tell you is that the best thing you can remember when trying to get better photos of yourself or friends is, diffuse the light.
Direct light is always going to be harsher. And the smaller the source providing the light, the harsher still.
Ever notice photos taken on a sunny day are harsher than those on a cloudy day. That is because the clouds diffuse the light. Shade acts in the same manner.
Further, ever notice the small 1 inch square flash on a consumer point and shoot camera? It is that small square, tasked with lighting the entire scene, that causes the harsh red eyes and hot spots on your nose and forehead. This is also what causes harsh shadows in your family birthday party photos.
Think of a small flash light lighting a room versus several bulbs dispersed throughout the room with shades. Same idea.
The secret is to take the source of light and diffuse it as much as possible to soften shadows. This is why when you see a professional, we have a large camera mounted flash at an event or we use several larger lights with soft boxes and/or umbrellas in the studio.
One tip. If you have a point and shoot with a built in flash, you are limited. But you can soften the light source by taping tissue paper over the flash.
If you do have a better quality camera with a top mounted adjustable flash, try a soft box or bouncing it off the ceiling to create softer, redirected light.
It's all about muted, filtered, and bounced/redirected lighting.
Google+