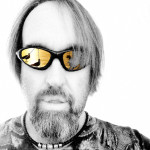 With 18 years of experience, David Moyle's unique and eclectic style of photography has attracted a long list of clients such as Tasting Panel Magazine, Nihon Kohden, Hoshizaki Western, Reliance Steel, Del Taco, Boyd Coddington Hotrods, Toastmasters International, and Glen Ivy Hot Springs and Day Spa. His area of expertise is diverse and includes work in commercial, product, food, catalog, fashion, portrait, nature, events, theater/performing arts, pole fitness, automobile racing, and even fine art photography.
David's photography has been used for publishing, print advertising, catalog printing, brochure design, editorial and online. He has been published over three dozen times in the last decade, including magazine covers. Originally a marketer and graphic designer by trade, David excels at processing and adjusting images for the unique requirement of each job be it print or online. He has also trained large corporations to photograph their own products in-house.
David's editorial work has appeared in the OC Weekly, Orange County Register, The Tasting Panel Magazine, and many other publications of varying size.
His artistic work has also been displayed at several galleries throughout Southern California where he has had a dozen art shows so far in his career. In 2009 his photography was selected as a finalist for the Kinsey Institute for Research in Sex, Gender, and Reproduction's annual erotic art competition. He was also honored with an award from B&W Magazine in their 2013 Single Image Award Issue for "Metaphor/Abstract", and with an international nomination for his image titled "Miscarriage" in the B&W Spider Awards in the Fine Art category.
David was recently selected as one of the 20 "Creatives" to display work at OC Weekly's 2015 "Artopia" and his work was displayed at Musee du Louvre in Paris in July 2015 as part of the see me Exposure Awards.
Starting in 2008, David decided to focus more on his creativity through photography. Prior to that, he founded a marketing and advertising firm, successfully transforming it from a one-man shop to one of the fastest growing companies in the region, according to the Orange County Business Journal. He also worked for several companies and agencies doing photography, photo retouching and graphic design.
David Moyle's Training
Photography
David Moyle began his photography training as a child by reading the entire time life book series on photography. As silly as this may sound to some, it was an in-depth series of books on how cameras work, film, development, light, etc; and gave him the basis of understanding of the process.
David studied photography and film development and lighting principles at Fullerton College in 1995
He was trained in proper scanning, color correction, photo retouching and proper processing for various print methods in 1996-1998.
He was employed as a color correction and photo retouching specialist with the Pacific Bell Yellow Pages from 1997-1999.
Marketing
David Moyle received his bachelor's degree in marketing from California State University, Sacramento in 1993.
In 1994 David was awarded first place for his Market Research thesis on the use of female nudity in advertising in women's fashion magazines studying the effectiveness of such photography on advertising products to women.
David ran branding company Identity Crisis from 2005 – 2008.
Web Development
David Moyle studied web development at New Horizons in Anaheim from 2000 to 2002 where he learned web programming and best practices in web development earning him a certification in web development.
Studied digital animation and graphic design for internet at Fullerton College from 1996 – 1998.
Employed as an in-house web site developer and Flash animator for Earle M Jorgensen from 199 – 2001.
Graphic Design
David Moyle studied graphic design for print at Fullerton College from 1996 – 1998.
Studied art, figure drawing, and painting at Fullerton College from 1995 – 1998
Studied art, art history, color theory and drawing at Orange Coast College from 1989 – 1991
Employed at various companies as a graphic designer and art director from 1995 – 2001
David Moyle currently lives in Brea, CA, and still does graphic design work and web development for select clients.
You can contact him by phone @ 714-272-2284
or e-mail him @ david@davidmoyle.com
For more ways to find his work, please visit his contact page.
Google+