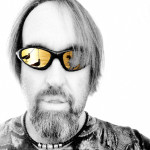 Contact David Moyle
phone: 714.272.2284
email: david@davidmoyle.com
Follow me:
facebook: https://www.facebook.com/DavidMoyleOrangeCountyCaliforniaPhotographer
LinkedIn: http://www.linkedin.com/in/davidmoyle2
twitter: @davidmoyle
pinterest: http://pinterest.com/davidmoyle/
lens diaries: http://www.lensdiaries.com/social/profile/davidmoyle
flickr: http://www.flickr.com/photos/davidmoyle
deviant art: http://davidmoyle.deviantart.com/
model mayhem: http://www.modelmayhem.com/1158
Google+: http://google.com/+DavidMoylePhotographer
National Geographic: https://members.nationalgeographic.com/809115922418/
About David
David Moyle is an Orange County California based creative with varied history in graphic design, branding, web development, illustration and photography. His clients have encompassed all of Southern California and have included local non profits and global corporations. more >
Bring the Studio to You
David specializes in bringing the studio to your location. David carries a full set of high-quality studio strobe lighting and can set up virtually any size studio based on your space limitations. He can locate models if needed, hire a makeup artist, handle location procurement and even rent specialty equipment when needed.
Graphic Design and Web Development/SEO
David has been programming web sites and designing marketing materials, as well as helping companies brand themselves for 20 years. He has worked in-house for several companies as a graphic designer and then as an Art Director before striking out on his own to start one of the fastest growing companies in Orange County before going his own way again to start his photography business.